Your baby measures 2.1 in (5.4 cm) from crown to rump and weighs 0.49 oz (14 g).
Sebastian Kaulitzki / Adobe Stock
Pregnancy Facts - Week 12
Now that you're in week 12, the chance of miscarriage has decreased dramatically. This is the point of pregnancy that many expectant parents decide to share their news with friends and family. It ain't official until it's Facebook official and it's time to reap in all them likes.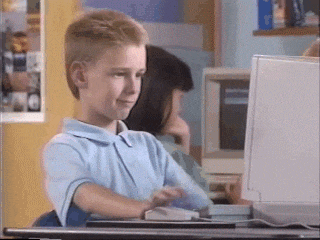 giphy
How big is your baby in week 12 of pregnancy
This week, your baby's approximately 2.1 inches (5.4 centimeters) and 0.49 ounces (14 grams).
Your baby's development in week 12 of pregnancy
If you were to poke your belly like you were the Pillsbury Dough Boy, your baby will react. Since your baby is still so small though, it is unlikely you'll be able to feel any movements made in response to the uninvited prodding.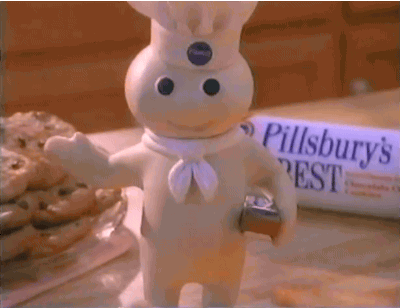 giphy
With each passing day though, your baby's muscles get a little stronger. And surprise, surprise, your baby's limbs will grow a little more each day.
In week 9, your baby's internal organs had begun development. This week, they all begin to function at a very basic level.
Those little black dots that are your baby's eyes move from the side of the head to their rightful place on the front of the face.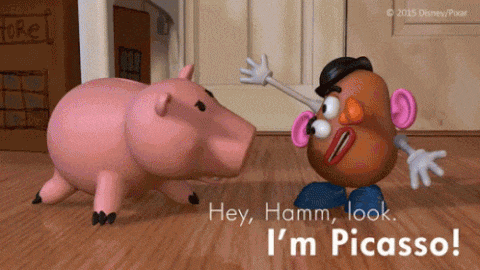 tenor
What's happening in week 12 of pregnancy
Your body is still going through a lot of changes as it continues to adjust to pregnancy. For one, your gastrointestinal muscles have slowed, which may mean constipation, tougher poop and more gas. On the bright side, at least you can now compete on even ground with your partner in unannounced flatulence.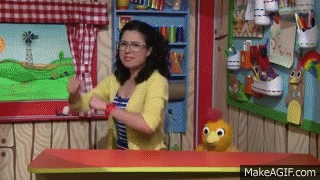 giphy
As progesterone keeps being generated by the placenta, your smooth muscles such as the ones in your throat and stomach have loosened which could mean increased heartburn or acid reflux. The good news is that the amount of progesterone being produced has leveled off, so feelings of nausea will begin to subside.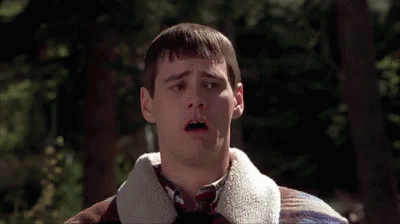 giphy
This week, your uterus drops into your pelvic area like the bass in dubstep. A medical professional would be able to feel it by pressing the soft squishy area near your pubic bone.
Free baby stuff!

Amazon

You're probably thinking about having a baby shower. Or not yet. Or never. Regardless, you should create a baby registry at as many places as you can and get all the free sample boxes you can. Why? Companies love giving away free stuff to parents-to-be in hopes that you'll shop at their store or buy more of their products later on.

Here's a small list to start you off if youi're in the US. For more things for nothing, check out our comprehensive list of free pregnancy and baby stuff.

Amazon.com - Free box of baby goodies and parenting e-book, 10% off anything on your baby registry that is not purchased close to your due date, 15% if you're a Prime member, 10% for non-Prime members. Start by creating a free baby registry.

Target - Create a baby registry online and then visit Guest Services at your local Target to get a baby box with $50 worth of stuff. You'll also get 15% off things still on your baby registry close to your due date.

Walmart - Baby box of samples for free, but you have to pay $5 for shipping. You can choose a box for expectant moms, newborns or toddlers.

Walmart again - This welcome box is completely free!
Canadians, you have not been forsaken. Check out our comprehensive list of free pregnancy and baby stuff for Canadians.