Choosing the Best Pack and Play for your Baby
How to choose a pack and play that's right for your baby
Generally playpens fall into two main types: pack and plays, and play yards (or playards as they are sometimes called). Colloquially, playpens are synonymous with pack and plays for most people.
Nothing is one size fits all, and baby playpens are no exception. Playpens are a great option for parents that need to keep their baby safe while they do things around the house. Playpens keep your baby safe and near you, giving both your baby and you comfort.
Playpens come in a variety of sizes and materials. From ones you can fold up and tuck in a corner, to large modular fences that you can build into essentially a baby corral, there's plenty of options to meet your needs and budget. Take one look at Amazon for pack and plays, and you're likely ready to pack it up yourself with all the selection available. There's plenty of options, styles and features. But what do you actually need for your uses?
Content
Introduction to Pack and Plays
Pack and plays are what most people think of when they hear the word "playpen". They're great for a number of reason. As its name implies, the main trait of pack and plays is being able to pack it up for storage and opening them up for babies to play (or sleep) in. Typically, they are small in footprint, measuring on average 30"x40". It's not a lot of space, so they are best suited for younger babies. Some are feature filled while others are fairly barebone.
Features to consider when buying a playpen
Let's take a look at some of the things you should keep in mind when purchasing a pack and go.
Legs to lift the floor of the pack and play off the ground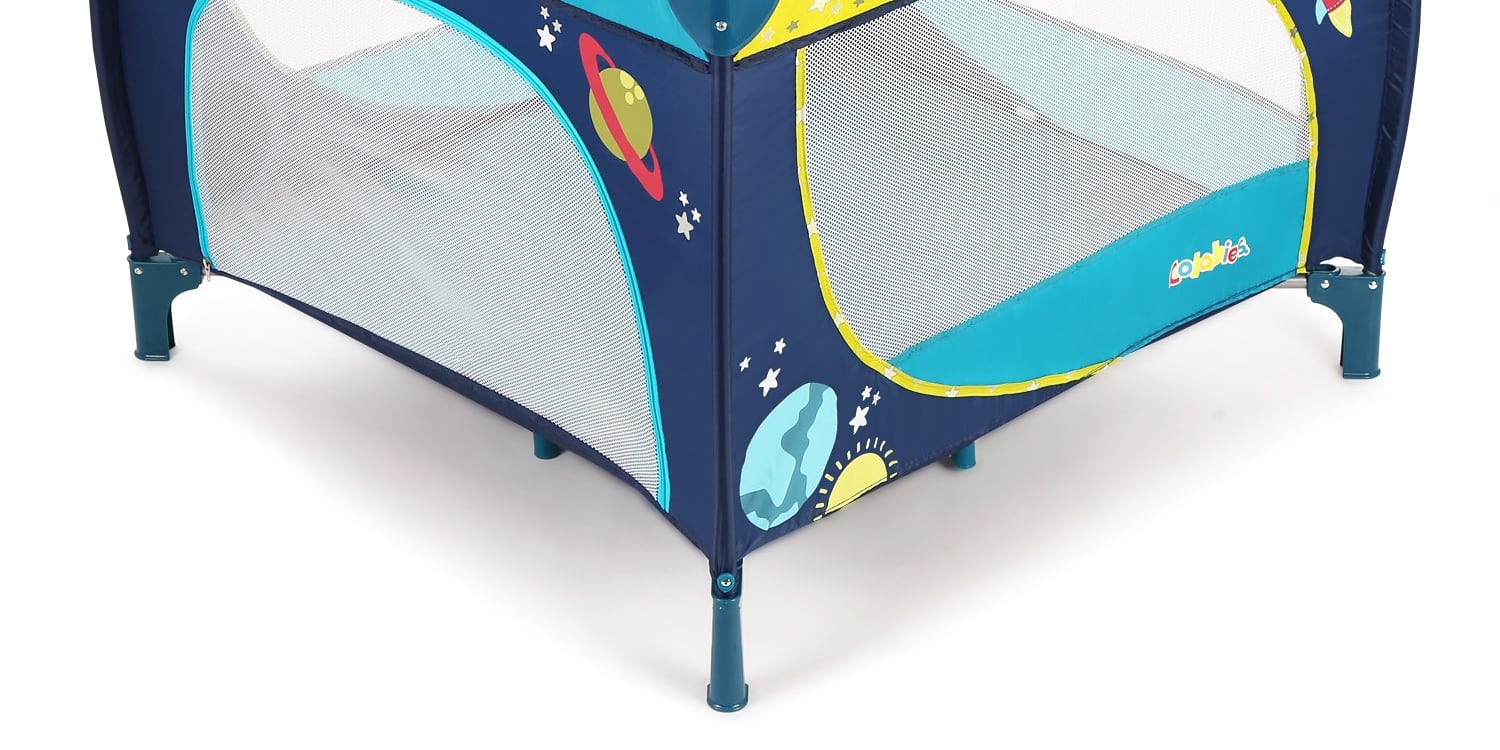 Some pack and plays have legs that lift the playpen floor a little off the floor of your house. This is a great feature for those with hard flooring like wood or tiles, as it keeps an air gap between the cooler floor from transferring to the playpen floor, which could make it uncomfortable for your baby. It's not as important if you have carpet, but you still may find keeping the baby further off the ground a feature that makes sense in your situation.
Some even have wheels for easy moving when it is packed up. These are especially useful if you are planning to take the pack and play on your travels.
One drawback to pack and plays with legs is that it means that its floor rests on the legs. These floors are made of rigid material, but they do have a weight limit. It's possible that your baby, or toddler, may outgrow the recommended weight limit of the pack and play long before they outgrow the need for one.
Sides of the pack and play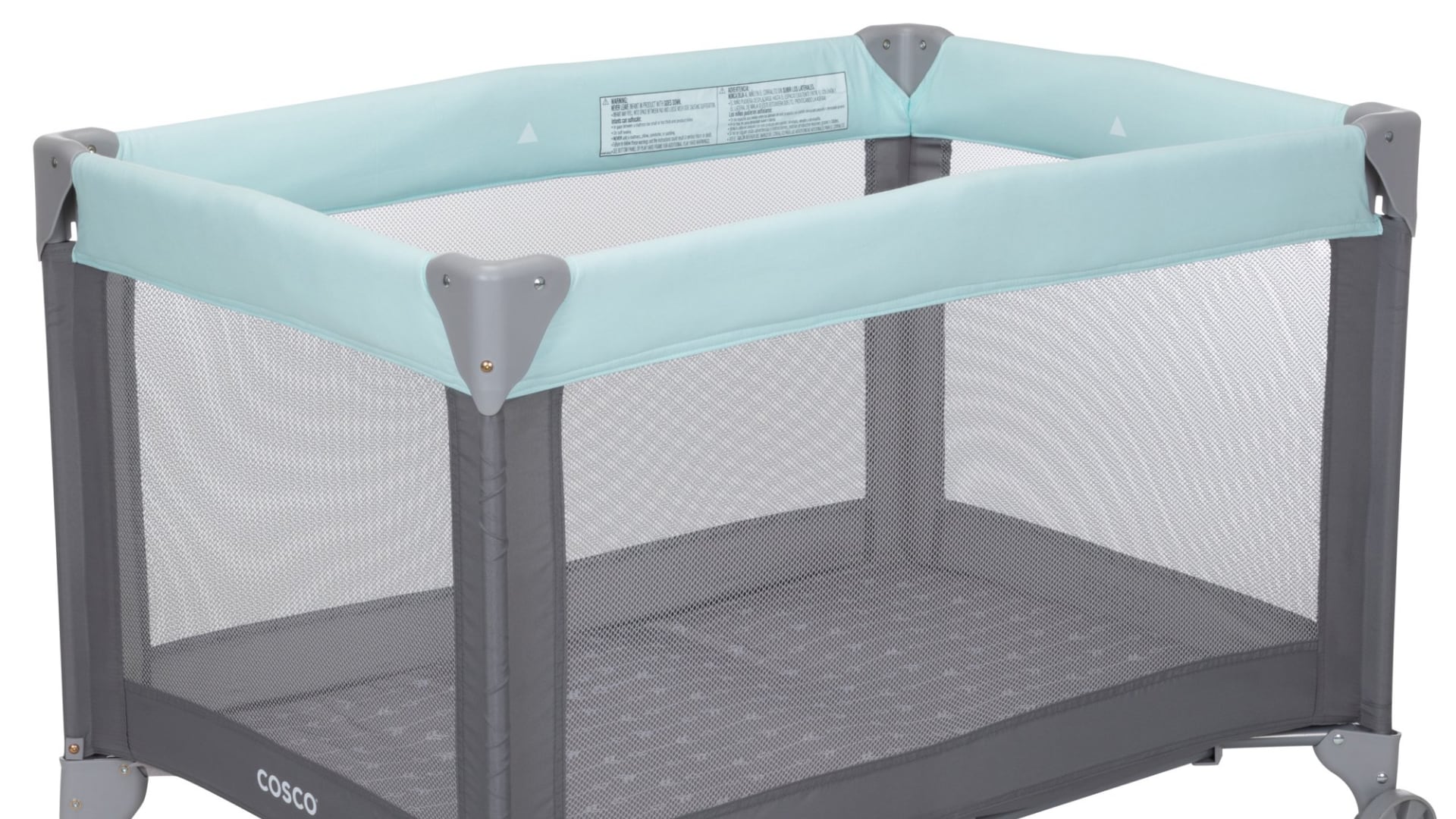 For babies that can roll, shimmy or walk, the sides are what keeps them confined. Nearly all pack and plays have mesh sidings to allow parents easily see the baby and vice versa. They are typically made of durable nylon so it's unlikely that they will tear for the life of the pack and play.
Some like the BabyBjörn Travel Crib which will be covered more in detail later in the article, have sides that are slanted rather than vertical. This has both advantages and disadvantages. It makes the playpen a lot more stable making it much more difficult for your baby to find leverage to climb out of it. But it also means that there is less area at the top of mouth of the playpen compared to the bottom. For standing babies, this means that there is less room for them to maneuver.
Weight of the pack and play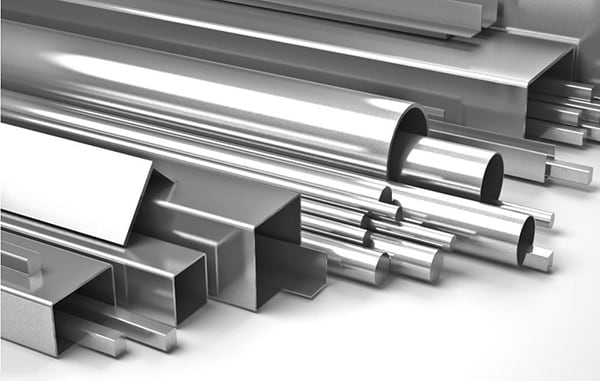 If you don't plan on moving the pack and play once it is set up, then its weight won't be much of a concern to you.
If however, you are planning to take one of these on vacation, or to someone's house regularly, then weight is likely an important factor. Largely the weight will be determined by the material used for the frame of the pack and play.
Think of the frame as the bones of the pack and play that gives it shape. All pack and plays are padded around the frame to keep the baby safe. More expensive ones may be made of lighter materials like aluminum, while cheaper ones are typically made of steel or some metal alloy, which is generally heavier. The material its made of shouldn't really be a factor, just the total weight of the pack and play.
If you are planning to purchase your pack and play online, you should look for the weight in the product description or specifications. As a rule of thumb, 20 lb (9 kg) is an average weight for a pack and play, and anything less than 15 lb (7 kg) would be considered light.
Portability of the pack and play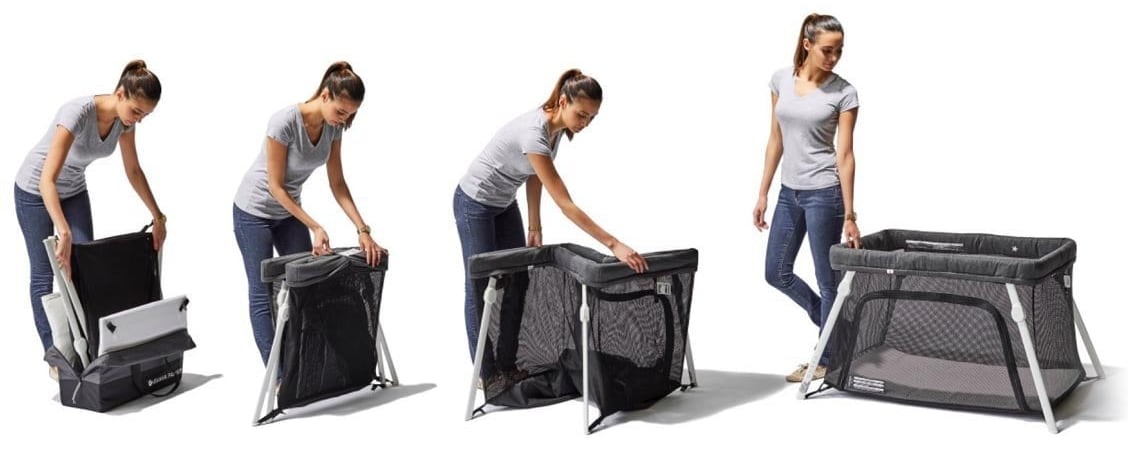 Like weight, portability is an important factor if it is intended to be used in more than one location. A pack and play that is easy to set up and taken down will make things like vacations or visits to grandma's all that less stressful.
On the topic of travel, if you take one of these to your destination, you can be guaranteed there's a safe place for your baby to sleep. If you've ever had to take a baby to a hotel, then you know it can be difficult to reserve a crib — if they even have them available — as it's often first come first serve. On top of that, cribs at hotels may come at an additional cost or may not be available for certain types of room.
Bringing your own pack and play ensures that both you and your baby get a good night of rest and that you can set it up wherever you want.
All pack and plays are designed to fold up. Some fold into itself like a book. Others collapse with all 4 legs together, making it resemble a thick post. Depending on your storage or travel situation, one may be easier to accommodate than another. There's also a factor of the difficulty of taking apart and putting together the pack and play. They all generally take a few minutes to transform, but some have more steps than other. Take notice of the ease of each one if the "pack" in pack and play will be a frequent activity.
Which is the right pack and play for you
Let's look at some highly rated pack and plays.
A pack and play that will grow with your baby
The Graco Pack 'n Play Travel Dome LX Playard

The Graco Pack 'n Play Travel Dome LX Playard comes with everything you need to keep your baby safe from birth. It's modular, so you only need to attach what you need when you need it. It's easy to take apart and packs up to relatively small.
The Graco Pack 'n Play Travel Dome LX Playard is a playpen that has all the gear you need to ensure the comfort of your baby from day 1. There's a few patterns available, but each of them include a baby bassinet, a changing table, and the playpen itself.
The bassinet snaps to the top of the playpen making it easy to pickup and reach your baby. This is especially important when putting a baby down when they are asleep. A bassinet that is mounted at waist height makes it far easier to shift the baby from your arms to the playpen without waking them.
When they grow out of the bassinet, there's a raised sleeping area that fits over the playpen. Great for babies that are a few months old and cannot sit themselves up yet.
When they are a little bigger and have learned to roll or sit up, the bassinet can be set aside and the playpen can be used exclusively. The playpen is well padded, has a mesh that allows you to see your baby, and legs too to keep the playpen floor above the ground.
Because of all the components to this playpen, it weighs in at about 33 lb. The bassinet makes up about 7.9 lb (3.5 kg). The playpen itself weights about 24 lb (9 kg) making it average in weight. All components together, it's certainly not light, but you would likely only bring the parts you need if you're traveling.
Setting up the Graco Pack 'n Play is simple and should only take a few minutes. Taking it apart is just as simple too with a push button on the side of the pack and play that collapses the sides in seconds.
Alternative pack and play that will grow with your baby
Baby Trend Lil Snooze Deluxe 2 Nursery Center

The Baby Trend Lil Snooze Deluxe 2 Nursery Center is a great cheaper option if you're looking for an all in one. It provides a little less surface area in the pack and play compared to the Graco, and is a little more difficult to pack/unpack.
A cheaper alternative absolutely worth considering is Baby Trend Lil Snooze Deluxe 2 Nursery Center. At the time of writing it was $99.99. It has all the same component as the Graco Pack 'n Play Travel Dome LX Playard, but at less than half the price. It even comes with a storage bag. The Baby Trend Lil Snooze Deluxe 2 Nursery Center is a fantastic alternative.
The Baby Trend is a little more complicated to take apart than the Graco. Depending on how often you pack and unpack it, the higher cost of the Graco Pack 'n Play Travel Dome LX Playard may be worth it. This pack and play also has a little less space for your baby to move around.
Pack and Play that you can easily take along on your travels
BabyBjörn Travel Crib

The BabyBjörn Travel Crib is a great lightweight pack and play that you can easily fit in among your luggage, regardless of your mode of transportation. When unpacked, the footprint is small enough to fit nearly anywhere.
The BabyBjörn Travel Crib weighs an incredibly light 13 lb (6 kg) making it very easy to carry and perfect for travel. It packs up flat, about the thickness of half a large suitcase and about the same height. Speaking of flying, what's great about that is that if you are flying, you can actually fit this inside a large suitcase, and still provide you ample space on the other half of the suitcase, thereby cutting down one piece of luggage. Because it's also light, there is little concern about ensuring that it will exceed weight allowances. The case that it comes with has a handle to allow for easy carrying.
One thing about the BabyBjörn Travel Crib is that it sits on the ground. That's one of the compromises that had to be made for portability. Feet require a solid playpen base/floor, and engineering one that is lightweight and packs up small requires compromises. Additionally, feet themselves need to be sturdy so often are heavy. But because it sits right on the ground, there's no weight limit, making it perfect for even a toddler to sleep in. It comes with a thick mattress with a cover, so comfortability is not a concern.
Another great thing about this playpen is its full mesh sides. It makes it easy to see your baby no matter how they're positioned in the playpen. The mesh sides are also slanted outwards at the bottom, making it more difficult for babies or toddlers to climb out. It also makes it incredibly stable since the base is so large and unlikely to tip over if the baby is leaning against the to edge of the playpen.
The sides and the padding can all be removed, making this super easy to clean. Just throw it in the wash.
This one is highly recommended and was tested at Babysizer in a month long trip to Asia, It was used on both carpet and hardwood floors and neither was a problem for the playpen. The thick matteress is perfect for insulating the baby from the cold of the floor. This playpen fit perfectly in the small space.
Pack and Play that you can easily take along on your travels:
Lotus Travel Crib

The Lotus Travel Crib is also great as a travel pack and play. It's light and packs well. The side zipper is great for placing your baby down for the night without having to lean over the railing. Its legs are angled so stick out a little beyond the footprint of the playpen.
An alternative worth considering is the Lotus Travel Crib, $239 on Amazon at the time of writing. It's a bit lighter than the Baby Björn at 11 lb (5 kg). The soft case it comes with has backpack straps that are convenient when your hands are full. The playpen also has a zipper on the side of one of the mesh walls, making it easy to put down a sleeping a baby, without having to lean over the edge. Unlike the Baby Björn, the walls are vertical, which may be preferred by some.
The drawbacks to this over the Baby Björn is that it has a smaller sleeping area. The mattress is also not as thick as the Baby Björn.
Best basic pack and play on a budget: Baby Trend Lil Snooze Deluxe 2 Nursery Center
Baby Trend Lil Snooze Deluxe 2 Nursery Center

The Baby Trend Lil Snooze Deluxe 2 Nursery Center is a great budget pick that will meet all your baby's needs.
If you are looking for the best value, the pack and play alternative that we recommended earlier, Baby Trend Lil Snooze Deluxe 2 Nursery Center is the best bang for the buck. At $99.99 at the time of writing this article, it's one pack and play that you will be able to use for as long as you need one for your baby. The bassinet, the changing table, infant platform, the pack and play itself. It has convenient pockets on the side to hold your most used baby items so that they are always in reach.
There are definitely cheaper pack and plays out there, but they are no frills and just come with the basic pack and play which are more suited for older babies. This one comes with so many things that it's worth a consideration.